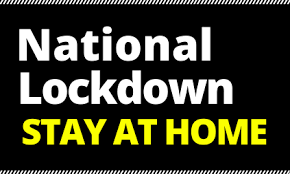 This section of our website is only to deal with reserving a place whilst we are in the current Covid lockdown.
It is no new news that due to Covid lockdowns many learners have found it hard to find a driving instructor after previous lockdowns and after this current lockdown the situation will be much more harder.
High demand is due to some of these following reasons
Some driving instructors have and still are going out of business due to the lockdown, which means less driving instructors and no new driving instructors are able to take up this profession due to no tests being conducted.

A lot of people are having to retake or will have to retake their theory & hazard perception tests due to it expiring also due to lockdown pupils are needing more lessons to relearn some of the things they have forgotten.
Due to Covid secure working rules there are less tests being conducted per day when allowed to do so.
DVSA have started advertising to recruit new examiners so the waiting time for practical driving tests can be reduced however majority of these new recruits will be driving instructors who will see this as a guaranteed regular income in these times of uncertainty.
Some driving instructors/ driving schools are not marketing well enough to be found by potential clients and therefore looking at different career paths.
If you want to start within a week of the lockdown being lifted, now is the time to reserve a place so you do not end up having to wait on a waiting list of a driving instructor. If you already have a practical driving test booked then please get in touch before making any payment as we will have to confirm a driving instructor is available to take you to your test on that date and time.
Best way to contact us is via text or email and we will get back to you.
We will contact you within 24 hours of you placing your order, please make sure we cover your postcode before making a payment also read our terms and conditions.
We will charge you £20 admin fee and card surcharge fee which is 2.5% of the total payment and return any remaining money to a bank account in the UK should you decide not to take lessons after reserving a placement.
Please read our terms and conditions and compare them to other driving schools and you will find that our conditions are fair and we look after the interest of both the pupils and driving instructors.
You will always have the same driving instructor who will accommodate your needs, keep you involved in planning of your driving lessons and assist you in reaching your goal of getting your full UK driving licence in these challenging times.
We will provide you driving lessons between 8am – 8pm Monday to Sunday and you will get to choose if you want a specific fixed slot or need it to be flexible due to your work commitments.
Please browse our website which will give you a little more understanding about business ethos.
Thank You

Please read our terms and conditions before ordering