Price for 40 x 1 hours lessons deal
Now £720 saving of £240. (£18 per lesson) 25% off
Pay the full amount or pay in installments 0% interest.
How to book a lesson
Pay online using our secure paying system below and we will contact you to provide an appointment.
Pay £20 deposit now followed by 28 x £25 over first 28 lessons.
or
Pay the full amount now, £720 for 40 x 1 hours lesson.
PLEASE NOTE: We only provide lessons in manual vehicles. You can take 1 hour lesson or several lessons in a week with this package. We are currently recruiting from the following post codes: BD1 - BD10 and BD18. If you do not live within the post codes we are currently recruiting from and would like to find out if we can provide packages for your post code then text/ email your address to us. Thank you.
How many lessons will I need?
This package is good for people with no or very little previous driving experience.
The Driver and vehicle standard agency (DVSA) are the organization whom will conduct your practical driving test when you are ready and go for your test.
A study they carried out in 2013 concluded that an individual needs approximately 45 hours professional training and 22 hours private, for example driving with parents/family members.
Obviously this will differ with individuals and age will play a factor however, an average person reaches test standard after 30 - 42 hourly lessons.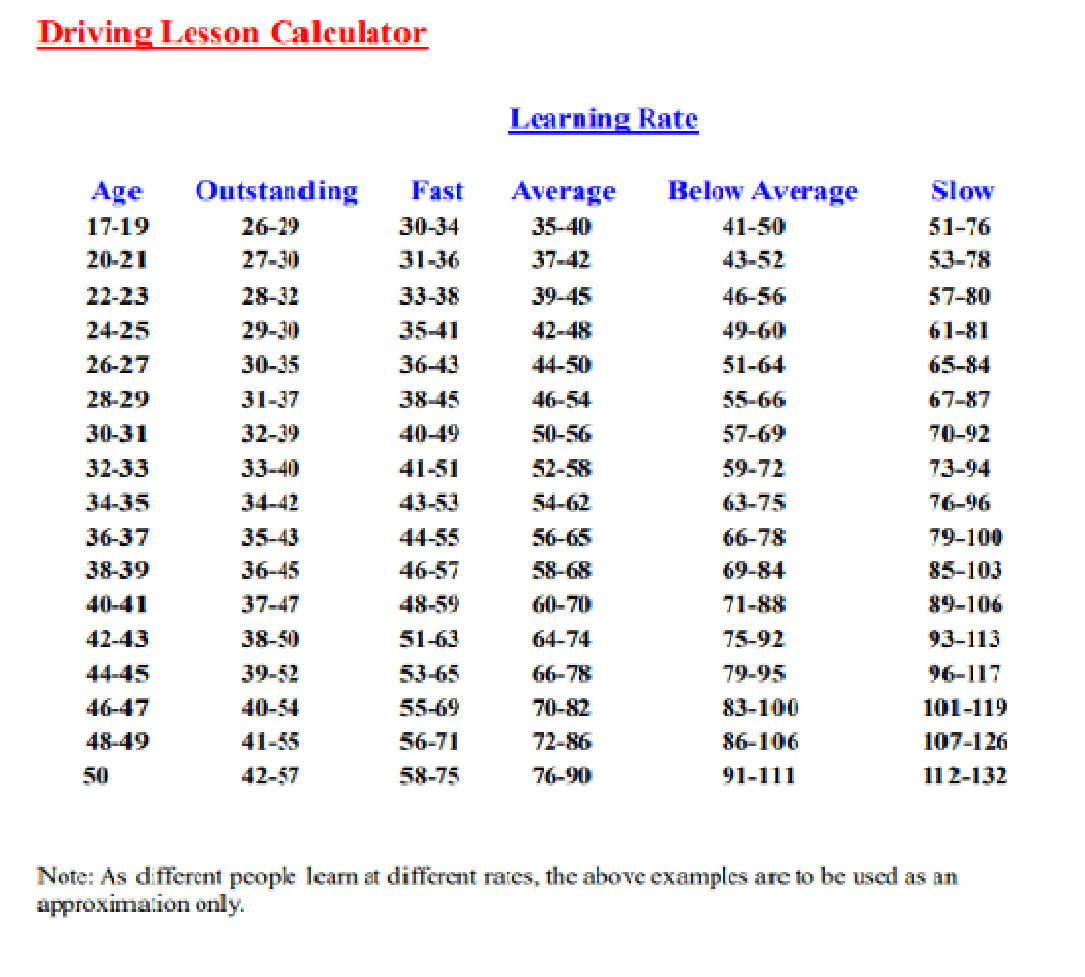 What will I get for my money?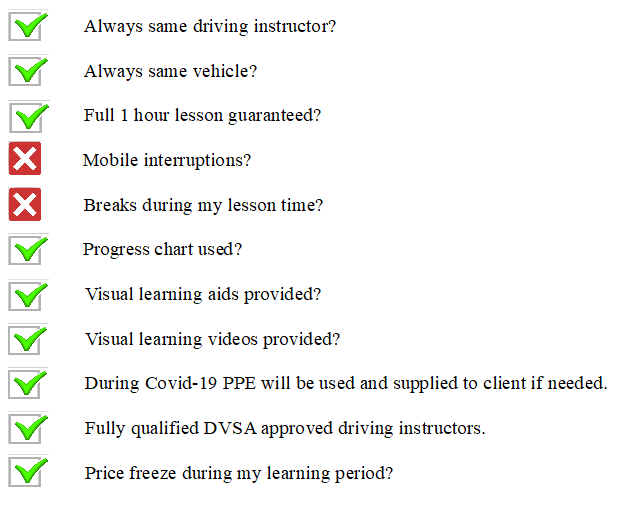 * Terms and conditions can be found on the footer of website.